What do you love most about going to the movie theater? Is it the delicious buttery popcorn? Or perhaps it's when all of the lights begin to dim to signal the start of the show. How about the incredible sound? Whatever you love most about the movies, you can incorporate it into your very own home. Here is how you can take your at-home media consumption to the next level.
Lighting Scheme
When the lights dim at the movie theater, you know the action is about to start. You can do this at home, too. There are a variety of different lighting options that you can choose from to make your at-home movie room just like the theater. In addition to traditional dimmers, take your lighting up a notch with smart home lighting. With Philips Hue, you can easily personalize the lighting in your home theater. You can even use the smart lighting to personalize the light in the space to set the scene or mood. Philips Hue can be used to reduce glare. And, this smart-lighting system can even sync the lights in your home theater to the movie that is playing for the ultimate immersive movie viewing experience. Best of all, it can all be controlled via your smartphone.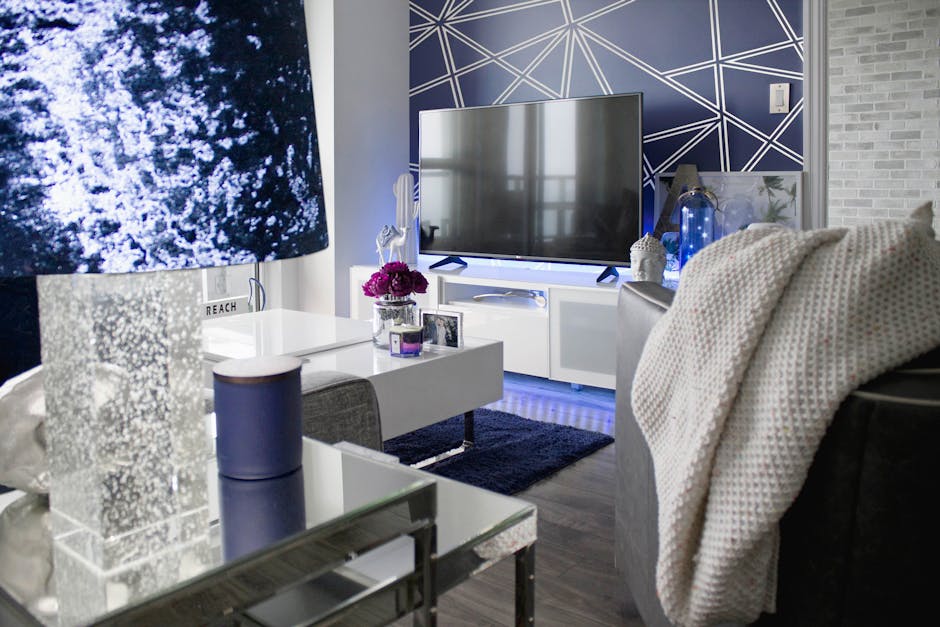 Surround Sound
In order to get the best sound in your home theater, you will have to place your speakers in the right spots. First, establish your central seating point. Once you have designated this area then you can angle your speakers at it, keeping in mind to place your speakers on speaker stands (which are easy to find online) that are at ear height for the best sound.
While installing your speakers, remember to keep a clear path between the speaker and your seating. If this path is blocked, the sound will be blocked, too. Remember, no two rooms are alike. You may have to experiment with your speaker placement in order to get the best sound for your movie-viewing experience. Experiment by adjusting and positioning your speakers to boost the overall sound quality.
Ambiance
Create a movie-theater-like room with curtains, drapes or shades. Window treatments can be used to reduce outside light and glare that can disturb and distract from your movie. Some styles of curtains and drapes have light-blocking capabilities that can keep your room dark. Choose a color that complements your existing movie room to keep the style cohesive. In addition to keeping the room dark, these styles of shades can also block UV rays that can damage furniture and can also reduce energy consumption, as they cut down on the amount of sunlight that is allowed inside of your home.
These tips can make your movie viewing experience at home just like your favorite theater — without the expensive ticket admission and overpriced popcorn. How will you take your home theater to the next level?