Driving in winter is very different to driving in summer. When it rains, snows, or is icy, the amount of time it can take your car to stop is seriously increased, even when driving at slower speeds.
There are lots of things you as the driver can do to drive carefully in winter. You need to be much more aware of your surroundings when the weather is bad, and avoid driving too closely behind people in case you can't stop in time if they decide to break.
But how can you prepare your car for winter as well as yourself?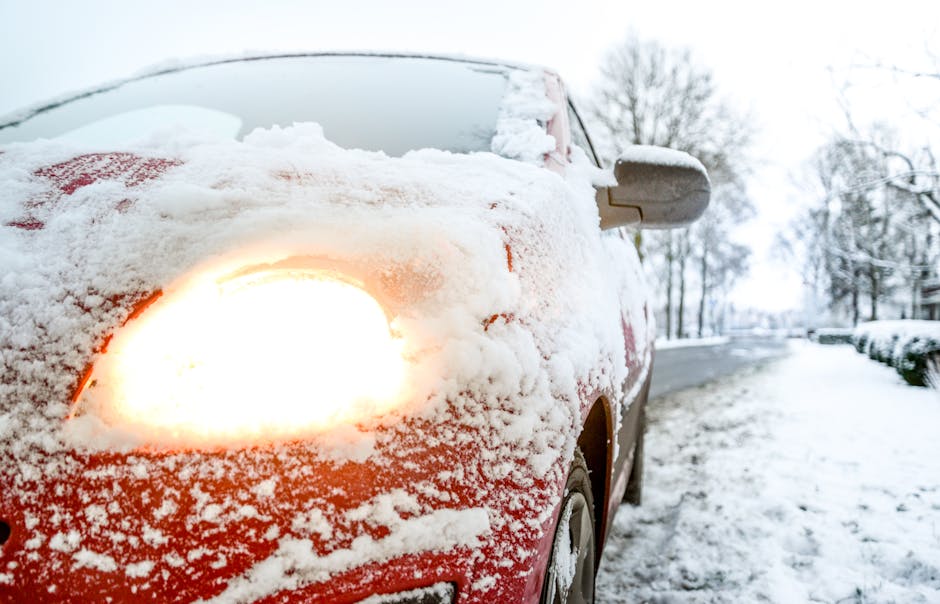 Windscreen Fluid
You'll need to ensure that your windscreen wash is always topped up, especially when the roads have been gritted. The salt can get kicked up by the tyres of the car in front, making your windscreen filthy, especially when driving at high speeds on a motorway or A road.
By making sure you've always got windscreen fluid, you know your visibility will be much better for the whole journey.
Know your Tyres
You should do some research on what tyres are best in winter, and also the sort of pressure you should be keeping them at.
Kwik Fit are a tyre specialist, so you can start by taking their Tyre Challenge and seeing how much you really know.
By having special tyres for winter, you're reducing the risk of skidding and crashing. You'll also reduce the risk of aquaplaning, making winter tyres good not just when it's icy, but also when it's rained heavily.
You should also check your tyre tread consistently to make sure it's at the legal limit. If it's not, you're at risk of endangering yourself and someone else if you spin out.
Little Extras
Your car should be full of little extras that you will appreciate if you ever get stuck somewhere. Always keep a blanket in the boot just in case you break down. Bottles of water and some sugary snacks are a good idea too.
A torch might be useful if you ever find you have to replace a tyre in the dark. The sun tends to go down around 4.30pm in winter, so avoid fumbling around in the dark by being prepared with a torch.
Your car should have a can of de-icer in at all times, as well as an ice scraper.
Being prepared in winter is very important when it comes to your car if you want to avoid a crash or a bad breakdown. By looking after your car, and ensuring you have all the required supplies, you'll be sure to get through the winter.